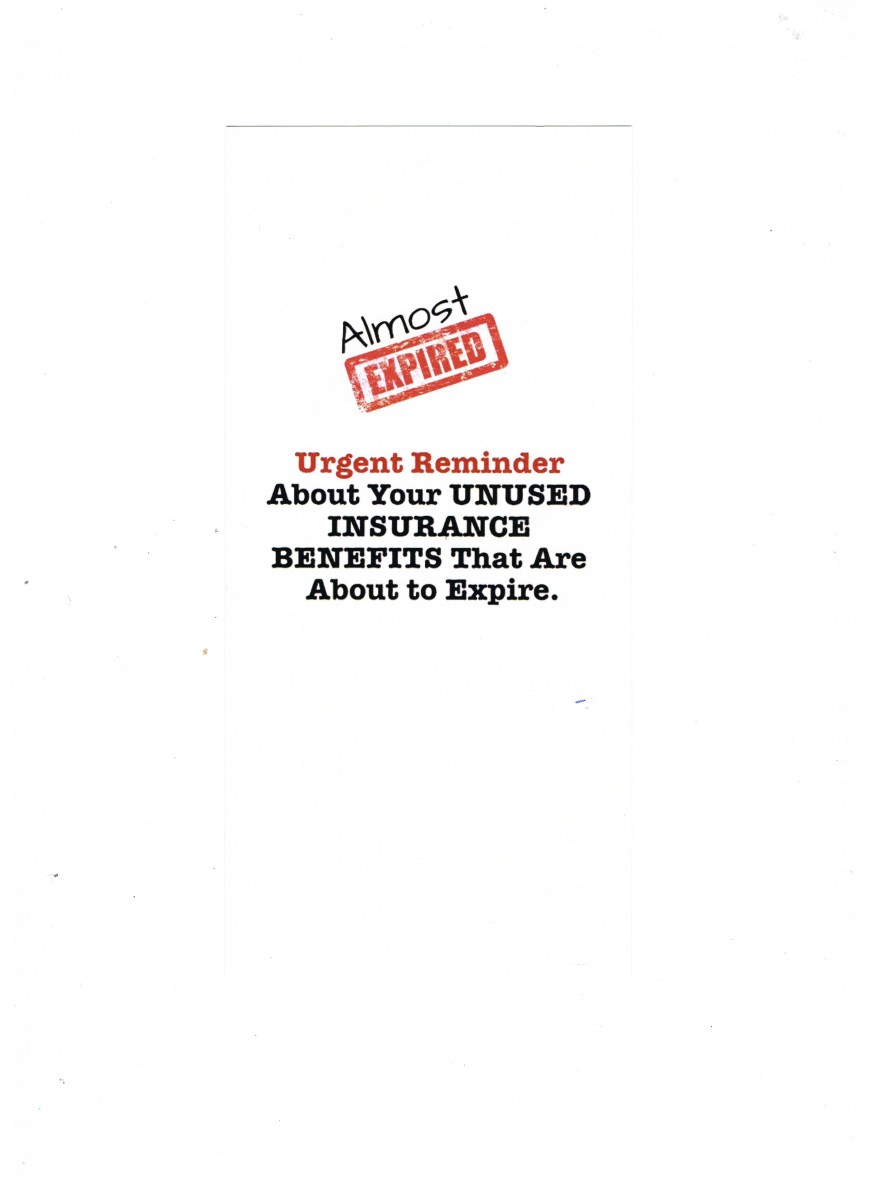 This applies to YOU!!
Dear Friend,
Despite how hectic this time of year may be, I need to notify you about an URGENT situation that affects

YOU!
There is a 'time' sensitive nature to this. Here is what this is about. You may have unused Health Insurance benefits that are about to expire at the years end (December 31st!)
That is why I have decided to tell you so that you don't forget to use them up!
After this date they can never be used again! The way that most insurance works is that you pay monthly premiums for your insurance and they allow you to spend up to a certain amount of money per year on health care.
Even though you paid for these benefits, all your unused benefits expire and become worthless at years end.
If you have been meaning to come in, please schedule your chiropractic appointment before years end. If you are unsure how much benefits you have, call us and we can check for you!
Don't forget to call us to schedule your next appointment. The clock is ticking before December 31st….
 Ph: 32836140        Mobile: 0456 699 010      email: [email protected]