If you suffer from back pain then you know how debilitating it can be. Sometimes it can be all you can think about but the idea of invasive surgery raises its own concerns.
Thankfully a new Cutting Edge Therapy is now avaliable that is:
Non-Surgical
Non-Chiropractic
Pain-Free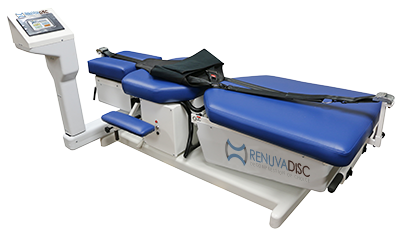 It suits people who would like to get up and be able to move pain-less in their low back and neck, despite having a severe problem. There is no manipulation and no need to stop care with your current health care providers.
How does Spinal Disc Decompression Therapy Work?
Spinal Disc Decompression Therapy works through the mechanism of gently stretching the spine. Many back pain related symptoms are caused by pinching of nerves or pressure on the discs. The new equipment that we have invested in for our clinic gives Redcliffe back pain sufferers additional options in how they choose to tackle the underlying causes of their pain.
A Digital (DOC) Command Centre developed specifically for this equipment carefully monitors and adjusts the traction pressure and angle during your session. This ensures the correct traction is applied for your body at the correct rate to relieved pressure on your spinal discs.
After a session the graphing of treatment parameters can be reviewed and adjusted for the next session if required to speed up and target your particular treatment goals.
If at any point in the procedure you feel uncomfortable or are worried about pain or spasming you can press the Patient Stop button and the traction will release – you remain in full control throughout and can have complete peace of mind.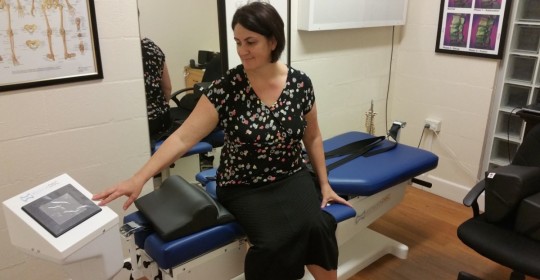 I (Dr Steve) can personally vouch for my own experience using Spinal Disc Decompression Therapy. After just three treatments at a recent professional education conference I attended, I noticed a dramatic reduction in long term pins and needles that I had been experiencing. That is why I didn't hesitate to now incorporate this equipment for our own patients.
Who Can Spinal Disc Decompression Therapy Help?
We accept patients for this procedure who have chronic or sub-acute conditions that would be inclusive of:
Herniated Discs
Chronic Back Pain
Leg Pain
Sciatica
Arm Pain
Neck Pain
Spinal Stenosis


We prefer MRI/CT be brought in for an assessment and we prefer recent spinal x-rays or arrange to get them for a New Patient Assessment. 
You do not need referral from your Doctor, Chiropractor, Physiotherapist or Dentist.
If you have been put off by complex treatment plans, drugs, surgery, hospital stays or impersonal care in the medical system then you really should consider speaking to us about Spinal Disc Decompression Therapy and if we assess it will work in your circumstances. There is really nothing to lose by asking.
Feel free to call, email or make an appointment on (07) 3284-2065, [email protected]