When you get your blood pressure and cholesterol checked, it's actually your blood vessel health that's being measured – and this in turn gives an indication of the likelihood that you'll develop heart problems. The amount of cholesterol in your blood (and specifically the amount of LDL-cholesterol, which is sometimes referred to as 'bad' cholesterol) helps predict whether your blood vessels are likely to be affected by atherosclerosis (arterial plaque that narrows and stiffens the blood vessels), while your blood pressure is a measure of how much resistance your heart is pushing against when it's pumping the blood around your body.
Research into the cardiovascular properties of olive leaves is continuing, and it may be many years before we fully understand the health potential of this truly remarkable medicine. However, taken together, the actions of olive leaves and their constituents discussed above represent a plausible validation of their traditional use in the Mediterranean region, where they've long been used to support heart function.
WINTER HEALTH WITH OLIVE LEAVES
Many people think that it's the cold weather that makes us more susceptible to colds, flu and respiratory infections, but that's not actually the case. A bigger issue is that during the colder weather we're more inclined to stay indoors, where it's warm and toasty.
Unfortunately, that means we're in closer and more constant proximity to other people. If someone around us gets sick, we're consequently more likely to catch their infection.
With their still-developing immune systems and tendency to spend lots of time with others their own age, kids are more susceptible than adults, and can average as many as ten colds a year. The adult immune system is more robust, but nevertheless, adults still catch an average of 2-4 colds each year.
Colds and flu viruses are continually mutating into new forms. Every time we're confronted by one of these viruses, our immune systems need to go to battle against them.
There are a number of measures you can take to support your immune system and help reduce your likelihood of being affected by colds and flu this winter. Commonsense strategies like practising good personal hygiene, getting plenty of sleep, eating nutritious antioxidant-rich fruit and vegetables, and making sure you exercise on a regular basis are a great start.
Taking olive leaf extract may also help, as olive leaves have traditionally been used to enhance the functioning of the immune system and aid the management of viral infections, especially when fever is present.
These traditional practices appear to be supported by laboratory studies in which oleuropein (widely regarded as one the most important constituents of olive leaves), hydroxytyrosol and other compounds found in olive leaves have been shown to be effective against a number of disease-causing microbes, including some of viruses that cause influenza and similar respiratory infections.
Research suggests that olive leaf compounds may enhance the body's efforts to fight invading organisms via two different processes. Firstly, they appear to stimulate phagocytosis (the process in which immune system cells engulf and destroy invading organisms), and secondly by interfering with the ability of bacteria and viruses to replicate themselves and cause infection.
Consider our Olive Leaf Extract for children for over 2 year olds in yummy mixed berry flavour.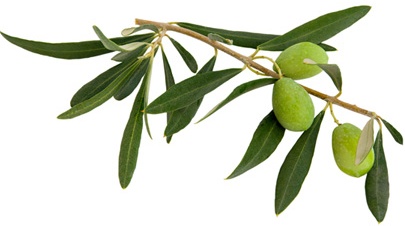 ANTIOXIDANT RESEARCH
400% MORE POWERFUL THAN VITAMIN C
Olive Leaf Extract has 400% more antioxidant power than the equivalent amount of Vitamin C and is far more powerful than the many Noni, Goji, Mangosteen and Acai 'super-juices'.
WHAT ARE ANTIOXIDANTS?
Antioxidants play an essential role in the body as they quench free radicals. By damaging healthy cells, free radicals can leave the body vulnerable to advanced ageing, cardiovascular problems and degenerative diseases.
Free radicals can be caused by many factors including sun exposure, pollution, stress, poor diet, alcohol and cigarette smoke.
Research conducted at Australia's Southern Cross University (SCU) has 
identified the olive leaf as the most powerful, free radical-scavenging antioxidant of 55 medicinal herbs.
FREE RADICAL HUNTER
A free radical is an unstable oxygen molecule with an unpaired electron. Olive Leaf Australia's extracts are scientifically proven to contain more than 20 polyphenolic antioxidants which, individually, each quench specific groups of free radicals, and in synergy, form one of the most powerful naturally-occurring free radical hunters known.
TOTAL ANTIOXIDANT CAPACITY OF OLIVE LEAF AUSTRALIAS EXTRACT
The Oxygen Radical Absorbance Capacity, better known as 'ORAC' and the Total Antioxidant Capacity (TAC) are the internationally-recognized laboratory techniques that measure the antioxidant effect of foods, chemicals and natural compounds. The tests measure a product's antioxidant ability to neutralize free radicals and potentially mitigate degenerative diseases, cell degradation and ageing.
ORAC VALUES OF OLIVE LEAF AUSTRALIAS EXTRACT FORMULATIONS
OLIVE LEAF AUSTRALIA'S EXTRACT (PURE 1:1)   679,572 µmol TE/L/L
OLIVE LEAF AUSTRALIA'S EXTRACT   298,642 µmol TE/L
All results expressed in the international standard of Trolox Equivalents (TE) in micromoles per litre of sample. Testing and data provided by Brunswick Laboratories, Massachusetts, USA.
POLYPHENOLIC ANTIOXIDANTS
Polyphenolic antioxidants can help to prevent the signs of ageing, reduce cell degradation and assist in the prevention of a number of degenerative diseases. Polyphenolic antioxidants are best known in the scientific and medical communities for their ability to neutralize free radicals.
The most studied polyphenolic antioxidants in Olive Leaf Australia's Extract are oleuropein, hydroxytyrosol, caffeic acid, verbascoside and tyrosol.
The Mediterranean diet is the most widely promoted and scientifically proven healthy lifestyle in the world. An increasing volume of scientific research is now revealing that a key reason for the Mediterranean Diet's proven health benefits are its richness in antioxidant compounds known as phenols and polyphenols.
Our high strength Olive Leaf Extract is processed from freshly picked leaves and along with the main antioxidant known as oleuropein, this unique fresh leaf extract contains at least 11 other important phenolic antioxidants. The balanced synergy of all the active olive leaf compounds working together gives our globally unique extract its effective healing power.
We integrate specific recommendations for the needs of the individual simply email at us at [email protected] or phone on 3284 2065